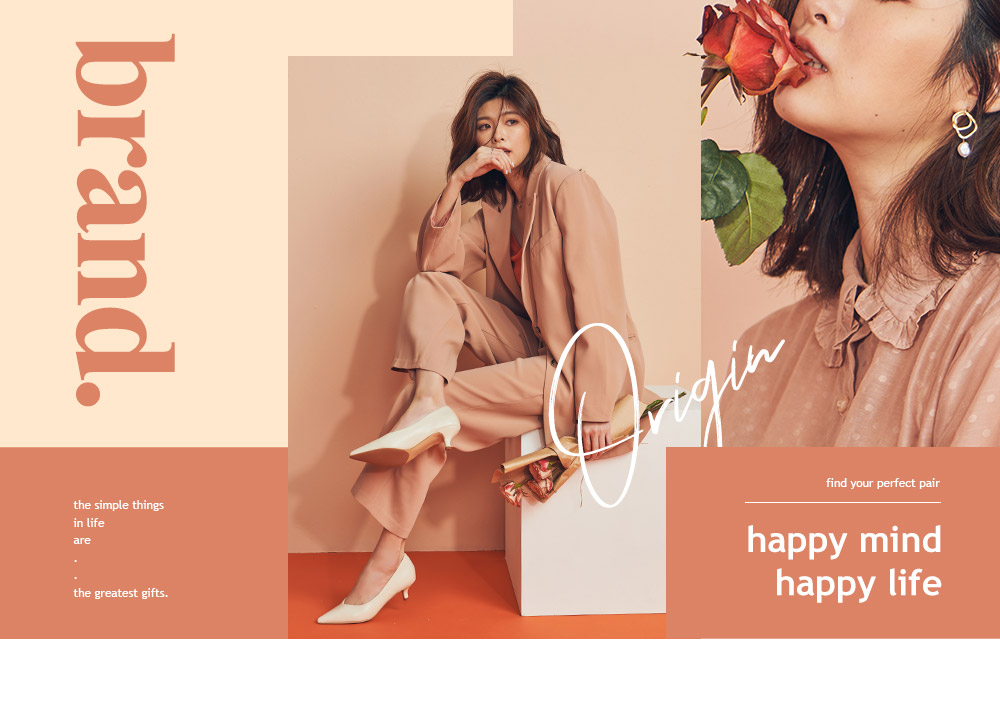 D+AF was founded in 2005 with a vision of not only being a ladies
footwear brand but making shoes the most captivating element of
fashion- a statement piece that completes an outfit or a way for
women to express their individuality.
With limitless creativity,
we expect our collections to brighten your everyday life,
we hope everyone who wears our shoes can walk confidently with
comfort and ease.
No matter what you are looking for,
whether they are a pair of comfy moccasins on casual weekends or
elegant heels for dinner parties,
you will find your perfect shoes at D+AF.

About D+AF.
We are here to be your go-to friend for advice on all things shoes by
understanding your preferences and needs,
and offering the best shoes that complete your OOTD.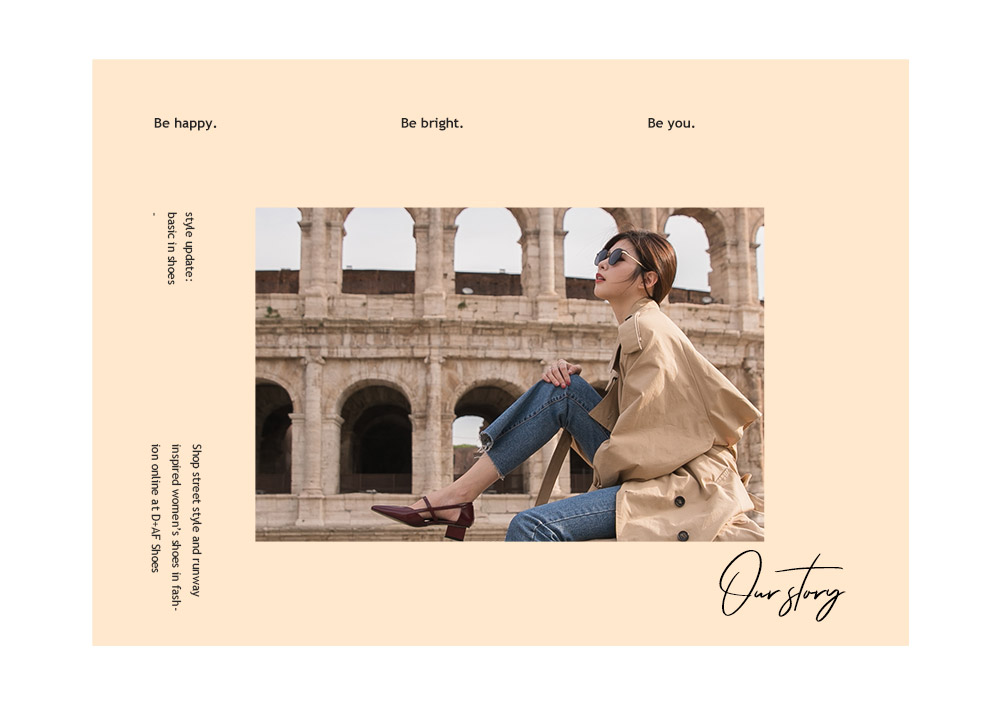 To offer high-quality Shoes, D+AF insists...
You Deserve the Best

We offer product lines consist of professional handmade shoes with the best
quality and comfort to all customers. All you have to do is slip
into a pair of well-made shoes and leave all the hustle and bustle behind, focusing
on living in the moment.
Define Your Style

We understand that each woman is special in her own way,
we embrace diversity with up-to-date collections
that come with a variety of styles each season.
Wide Sizing Range

We offer a wide sizing range from US 5 to US 9.5.
It doesn't matter what feet shape that you have,
you will always be able to
find a perfect pair of shoes at D+AF.
Affordable Priced Shoes with Fine Quality

We offer fine quality shoes at affordable prices for you to choose from—
Our signature M.I.T. (Made in Taiwan) shoes, the comfy moccasins,
remain a popular choice throughout the year;
sandals, slip-on shoes, and casual shoes are sizzling choices in summer;
and the ankle boots are the IT items of autumn and winter.
All these styles are reasonably priced for customers to choose from.
Worldwide Shipping

All products are available for convenient worldwide shipping at D+AF.
From spotting your dream shoes to slipping them on is only a few clicks away!