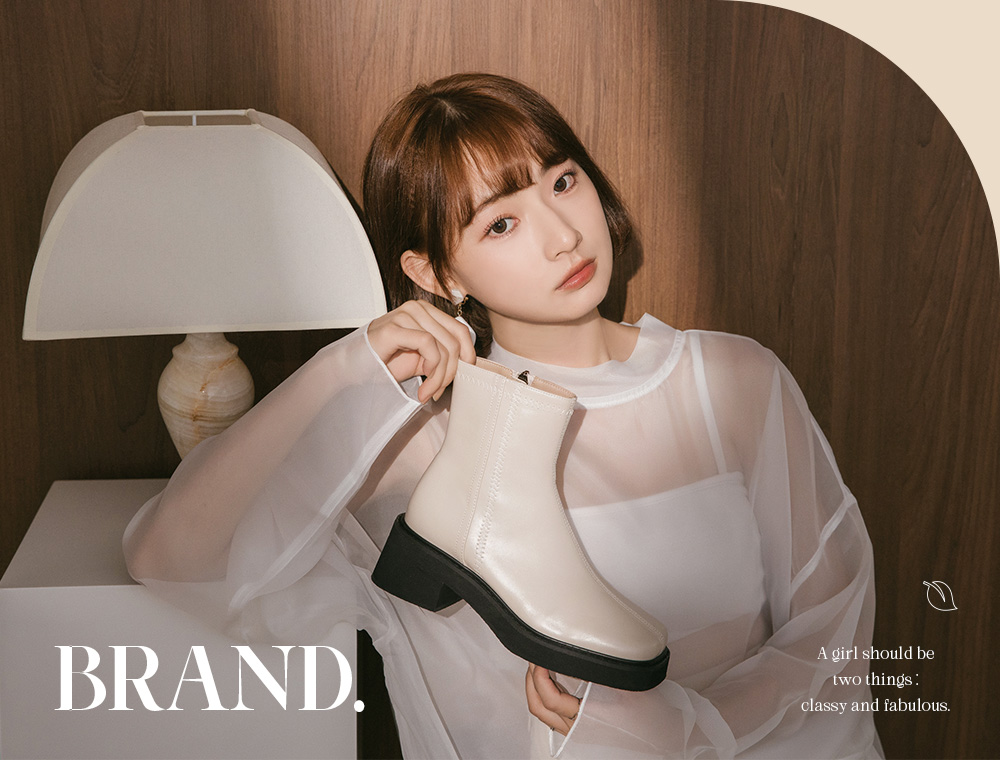 D+AF was founded in 2005 with visions of not only being a ladies' shoe brand
but an indispensable fashion element for all women,
the last piece that complete your outfit and express your personality.
With infinite creativity, we expect our collections to light up your daily life
with mix-and-match ideas, allowing you to confidently walk on every
street with comfort and ease.
No matter what you are looking for,
whether a pair of comfy moccasins on casual weekends
or elegant heels for dinner parties,
you will always find your dream shoes at D+AF.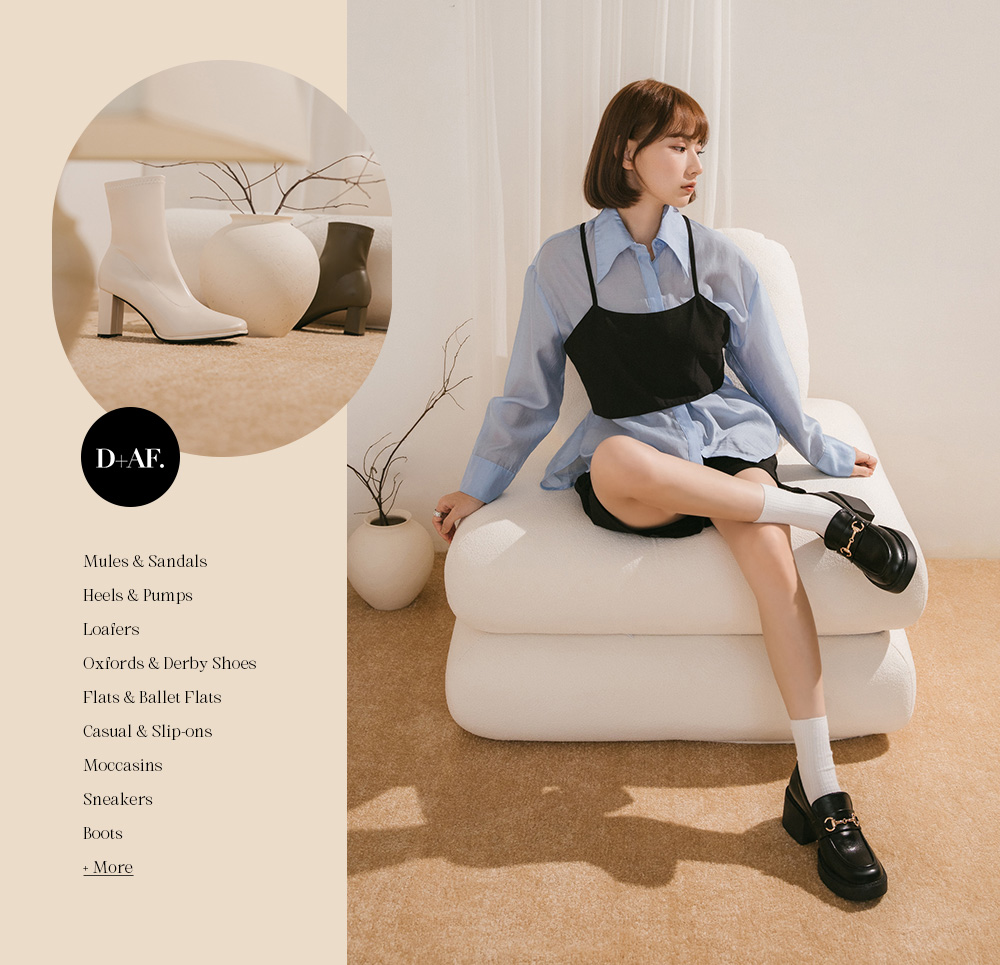 All about D+AF
We are here to be your BFF for shoe advice that understands your
personal preferences and needs, offers the best solutions that
compliment your OOTD.

To Offer High-quality Shoes, D+AF insisits...
「You Deserve the Best」

We offer product lines of professional handmade shoes with the best
quality and comfort to all customers. All you have to do is to slip into the
fine shoes and leave all the hustle and bustle behind, focusing on creating
your perfect life.
「Define Your Style」

We understand that each woman is special in her own way,
hence we embrace differences with up-to-date collections
that come with multiple styles each season.
「Wide Sizing Range」

We offer a wide sizing range from US 5 to US 9.5.
It doesn't matter what feet shape that you have,
you will always be able tofind a perfect pair of shoes at D+AF.
「Affordable Priced Shoes with Fine Quality」

We offer shoes that are made with fine quality with affordable prices for yours to choose from. MIT shoes
The comfy Moccasins have always been a popular choice throughout the year;
the sandals, slip-ons and casual shoes are a perfect match for your summer vibes;
and the ankle boots are the IT items of autumn and winter.
Most important of all,
all these styles are reasonably priced for customers to choose from.
「Worldwide Shipping」

All products are available for convenient worldwide shipping at D+AF.
It's only a few clicks away from spotting your dream shoes to slipping into them!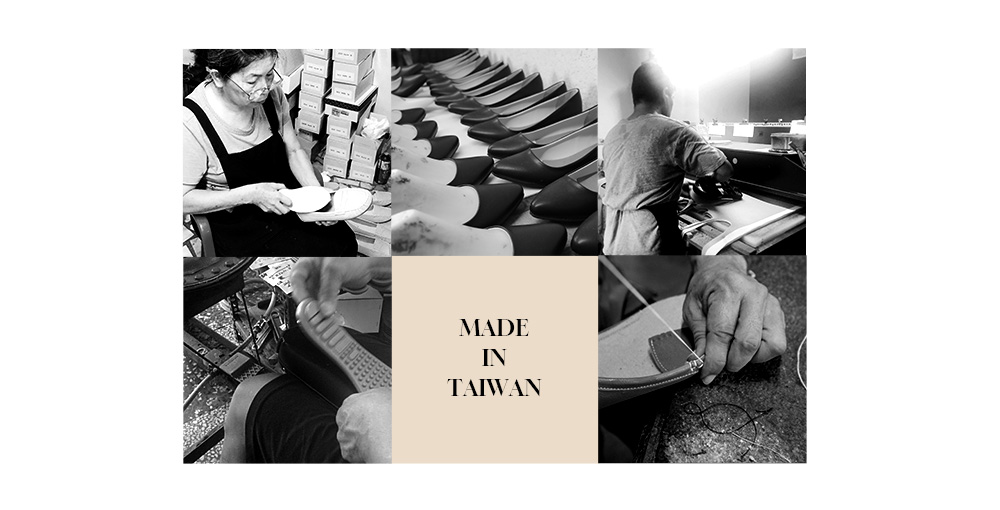 ANYTHING BUT BASIC
I don't do fashion.
I am fashion.

Dare to be a trendsetter.

Women's
shoes trends.

SHOP BY CATEGORY